As a classically-trained tenor/counter tenor, Scotty's voice carries a level of authority, power and conviction and sets the tone for any event or ceremony. Having been chosen to perform across the country and in the United States, his clean, powerful and commanding renditions of the national anthems have been heard at numerous major league sports venues, corporate events and military services.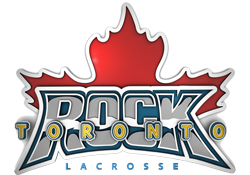 For the third consecutive year, Scotty is the official 2015 anthem singer for the Toronto Rock Lacrosse team and also performs for various sports teams under the MLSE umbrella and other major franchises.


If you wish Scotty to perform the national anthems for a military, civilian or sports function, please state the specific details of the event and what attire is preferred for the occasion.
The following anthems can be performed accapella for any function:
O Canada - (English and French versions)
The Star Spangled Banner
God Save The Queen
Any and all other anthems will need to be provided well in advance to ensure full knowledge and comprehension of music and lyrics. (Rates for preparation will apply)
For civilian requests, please indicate what the venue is and which anthems are required to be performed. Rates for appearances will vary slightly depending on venue and travel requirements.
click here to book Scotty to sing the national anthem at your next event!
Click the players underneath the flags to listen to samples of the anthems.